I don't know about you, but customer service is major to me. It breaks or makes my experience with that particular company.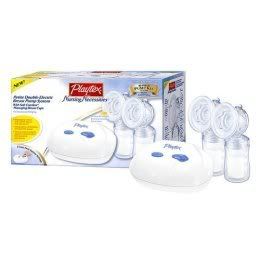 It's not a secret that I nurse my baby, she is now 8 months old and may not be nursing much longer. However, I still need a pump once in a while.
I bought the
Petite Double Electric
from
Playtex
back in September, knowing that I would not need it all that often. Since then, while this is not necessarily a good thing, my pump has needed one piece or another replaced every two months. I just wanted to give major kudos to Playtex though, because each time something has gone wrong they were there to back their product 100%. I call, and then get my replacement part within 24 hours. With that said, I do like the pump a lot for occasional use when it is working order. It's pretty quiet, and comfortable.